How to Choose the Right Dining Table – Tips from The Find Reno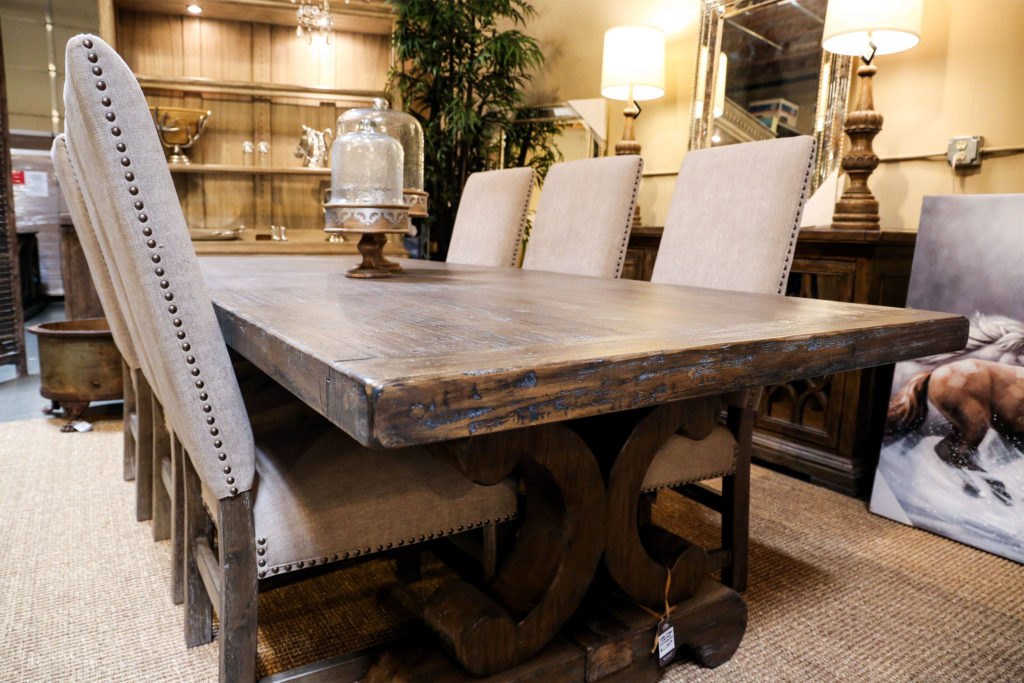 Finding a dining table doesn't seem like it would be too difficult. It's not like choosing a sofa, where you have to consider things like upholstery patterns and configuration and pillows. But once they start looking, many people find that choosing the right dining table is a little tricker than they thought. That's because the best dining table is well made, suits your space and style, and is within your budget. But that's not all.
Where to Begin
Spend some time thinking about your home's current decor and style. A good table should last somewhere between five and ten years, so you're going to want something that isn't especially trendy. Dining tables tend to be square or rectangular, but oval and circular tables can be a good option in tighter spaces. Let your room's square footage and your needs drive your selection here, keeping in mind that the golden rule of choosing a dining table is that it needs to actually fit in your dining area.
Visual weight can be just as important as a table's actual dimensions. Even if a table technically fits, with enough room for seating and for space to move around it, it can appear far too big if it's particularly dark or bulky.
Think about seating options as well, and how a table's supports will impact your choices. The base of a table can effect how many people you can seat, so consider whether a trestle or pedestal table might work in lieu of one with legs.
And while buying chairs and a table as part of a set used to be the standard, these days, it's much more preferred to mix and match. This is where visiting a furniture store is a better option that just scanning things online. Pull up a chair to the table you're considering, and take note of leg space and general comfort.
At The Find in Reno, we have a great selection of tables in varying sizes and shapes, plus seating options. Come in, sit down, take some measurements, and let us help you choose the right dining table for your home, your family and your life.
---
---
---